Ward 66
Ward 66 comprises of Bertrams,  Bezuidenhout Valley, Observatory East, Bellevue East, part of  Kensington  and part of  Troyeville. The ward is currently run by Councilor Carlos Da Rocha.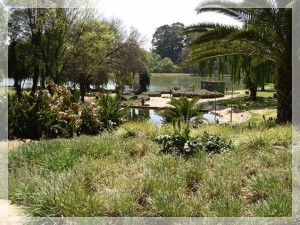 This ward is extremely intricate because of the diversity in cultures, and differing economic status amongst the residents in the ward.
The biggest portion of ward 66 is Bezuidenhout valley, and it rests comfortably in a beautiful valley between two mountains, with thousands of trees in every street.
As a matter of fact, the Jukskei River starts but a few meters from ward 66, but runs all across the valley through the ward.
Just a few months  before the 2011 local elections, the ward was re demarcated adding Bellevue East to the ward.
Bellevue East is probably the most cosmopolitan section of the ward, it has thousands of foreign nationals from neighboring African countries, and one could say that it's probably the gateway to Johannesburg. Its cultural diversity is absolutely amazing.
Ward 66 is one of the most integrated and diverse wards in Johannesburg,
It ranges from beautiful suburbs to parts that need a lot of work and upliftment.
Ward 66 is extremely historic in many ways, take Kensington for example.
One of the city's most impressive castles is in Kensington and it falls under ward 66. Constructed in 1911 of stone, it has 10 rooms on four levels and is perched on the hill opposite Langerman Koppie, in Highland Road. It was constructed with stone taken from the southern edge of the koppie on which it stands.
It was built by Englishman Samuel Scott Wilson for his wife Kate MacKirdie, who agreed to marry him on condition that he build her a castle. On arrival in Johannesburg, Wilson started immediately on the castle, and the couple moved in in 1911.
It's believed that the castle was modeled on the Rothsay castle in Scotland, with help from Herbert Baker's architectural firm. Its walls are one meter thick, with battlements and two walk-on roofs, and a ship's cannon in the garden.
And then there is  Observatory East with its own golf course and club, beautiful properties that one can be proud to own.
Most Parts of ward 66 is studded with historical significance.
Rhodes park is one of the flag ship parks in Johannesburg. In a sense, we could compare it to central park in new York. Obviously its not that big, it's a tic in comparison, but it is a gorgeous park nevertheless. Rhodes Park is situated where the ward starts in Ocean Street Kensington and Langerman drive, with beautiful backgrounds and lakes. It actually takes your breath away once you enter this park, its like paradise. It has a community library, soccer fields, tennis courts ,a park for kids, swimming pool etc.
The traditional spring fair is annually held in Rhodes Park.
The ward has three community centers spread along the ward and a large number of schools ranging from primary schools to high schools, Jeppe girls being one of them.
The ward is serviced by three police stations
Jeppe police, Cleveland police and Yeoville police.
Ward 66 is like the ward councilor Carlos Da Rocha, says, "the most fascinating ward in Johannesburg and I am proud of being the councilor of this ward."